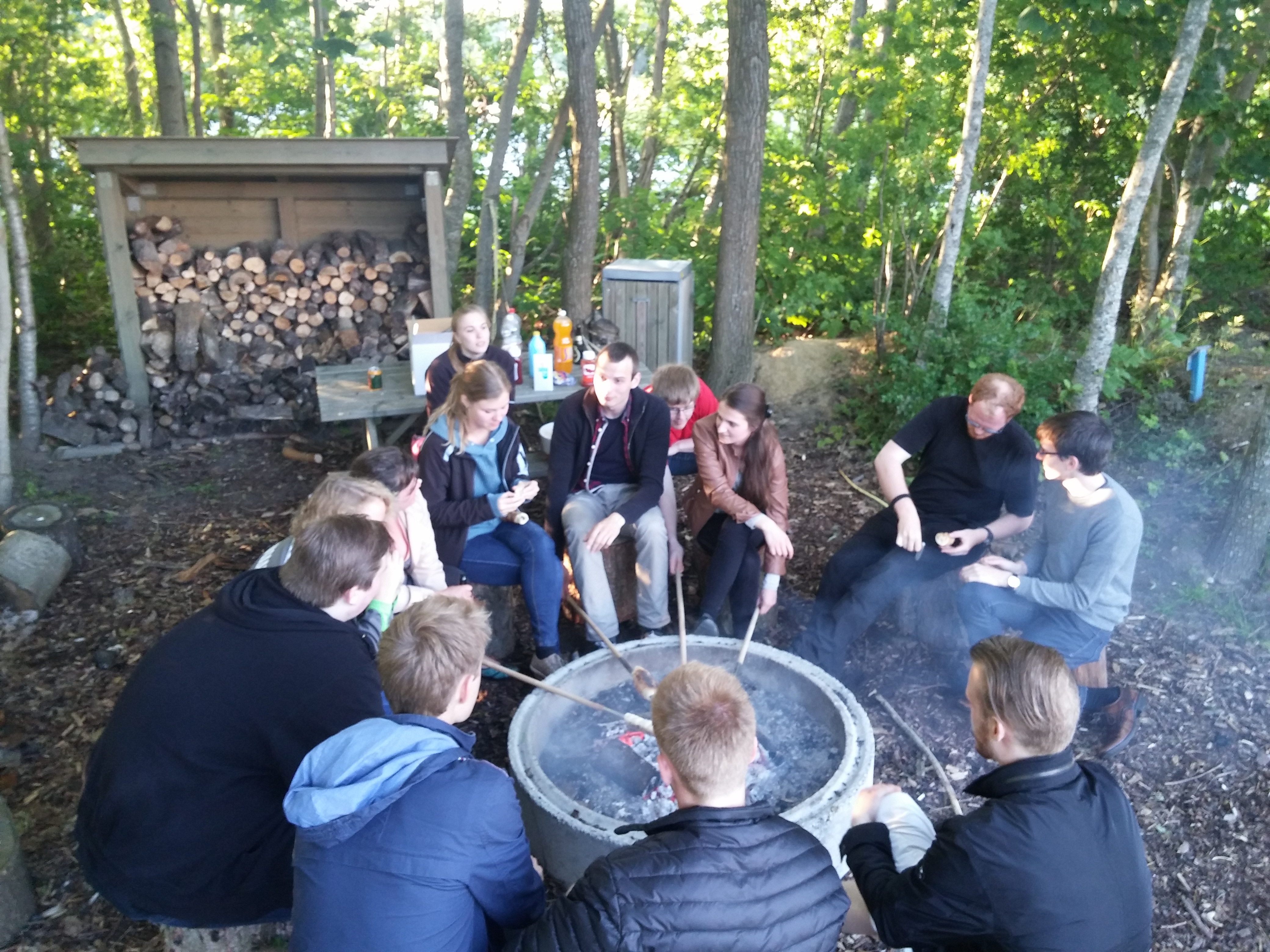 NORDJYSK KOLLEGIUM
Nordjyllands most beautiful dormroom
---
Welcome to Nordjysk Kollegium. Nordjysk Kollegium is an apartment college in two floors with 196 apartments spread in 35 houses. There are 92 two bedroom, 52 one and a half bedroom and 52 single bedroom apartments. All apartments have own kitchen and bathroom, and there are two common houses. The apartments are build over two rounds. The first section was finished in april 1990 and the second in april 1997.
In the menus to the left you can find informations about the apartments and its local area. Reciding residents can log in and what activities and associations they can participate in. When logged in it is also possible to read summaries from residents' meetings, make bookings of common rooms, find phone numbers and mails to janitors and other persons and much more.
---
A CLOSER LOOK AT NORK
Nordjysk Kollegium has a number facilities freely available to all residents.
---
Common houses
NORK has two common houses. The new common house (no. 176) with room for 48 people, and the old common house (no. 276) with room for 35 people. The new coomon house can be rented in even weekeds, and the old common house can be rented i odd weekends.
Laundry
In the old you find the room for laundry. Here is 11 laundry machines and 4 dryers (2 normal and 2 big). Besides that you will find a drying room with ventilation and drying racks available.



Fitness
NORK has a fully equipped fitness room with good space for workout and good ventilation. The room can be booked via. the booking site under "booking". Residents have influence on what equipment there is being bought for the fitness room.


TV-room
The TV-room is equipped with a projector, surround and samt 12 cinema chairs. Furthermore has the kollegium bought access to the large Stofa-package for free use.




Group rooms
NORK has two rooms for group work located in the old common house. Both rooms have wireless internet, access to PC-connection to 50" TV (HDMI or VGA) and a whiteboard. The group rooms can be booked via the booking site. Tables and chairs are to be found in both group rooms.