Raised gardens
---
Discover our newly established facility at the Dormitory! During Spring 2023 we've transformed the old petanque court near the common house 176 into a vibrant gardening space. Four raised beds, housed in corten steel boxes, have been installed, each divided into four sections of 0.55 square meters. This means that 16 lucky households in Nork can rent a raised bed for a season – absolutely free! Experience the joy of gardening right in your dormitory community.
---
Rules:
---
0: Behave in such a way that it is not necessary to introduce new rules.
---
1: Only cultivate plants which are legal according to Danish legislation.
---
2: Do not use other peoples plants, plots, or equipment without their consent.
---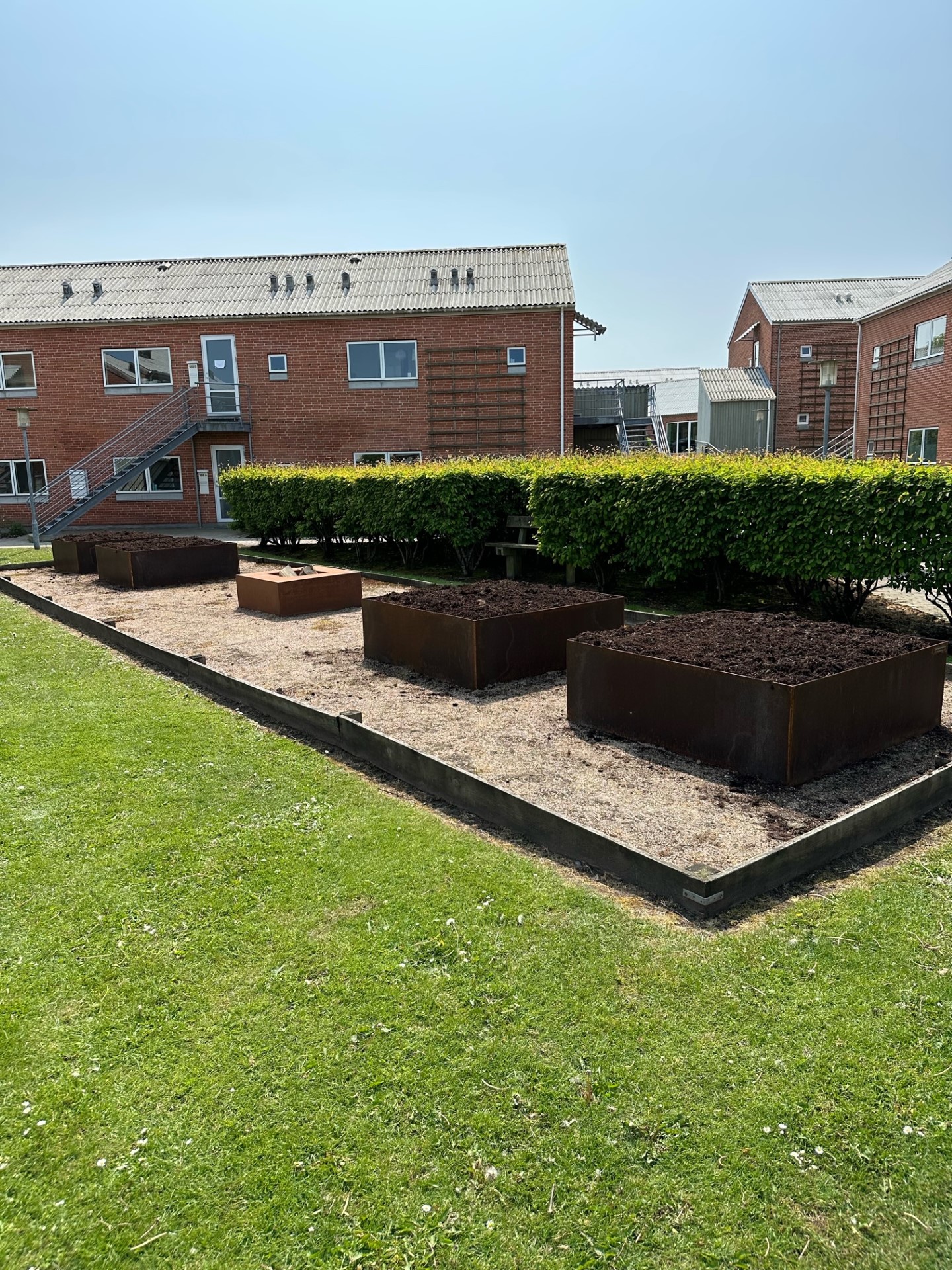 ---